New to dApps? Here's our guide!
dApp stands for Decentralized Application which sometimes is also called distributed applications. It is considered to have opened the era of blockchain 3.0, so it is often called Web 3.0 application.
Each dApp is like a new continent in the blockchain world. You can participate in DeFi through them, play games with your friends and also create or collect NFT art.
This article will help you to get started using a dApp quickly and safely.
Select wallet
You can treat a wallet as your passport in the blockchain world, which helps you to manage your identity and assets. To access all kinds of dApps, what you need is just a wallet account.
Below are the major wallets supported in the BSC network:
Let's take Binance Wallet for example, Click on Binance wallet first, then you will be navigated to the Binance Wallet homepage. Next, install the wallet extension to your browser. Congratulations! You should have installed Binance Wallet successfully! Now follow the instructions to set up your wallet.(👉How to Use Binance Chain Wallet)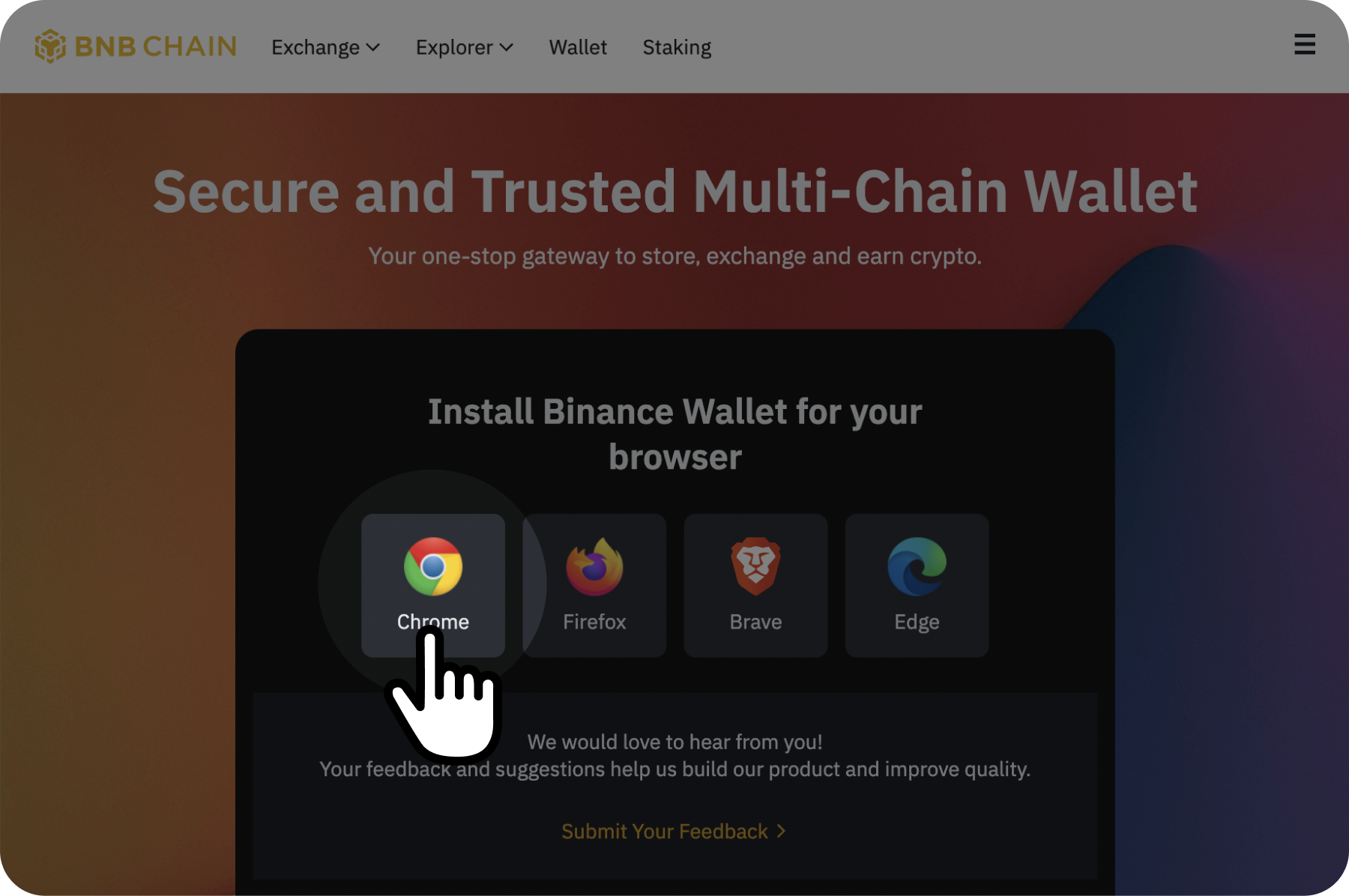 Get tokens
After setting up the wallet, we will need to reserve some tokens for trading and paying gas fee (What is Gas?) Just like we use dollars in the US, if you want to trade on BSC, we need to have some BNB to pay the gas fee. The easiest way to get BNB is buying it with your credit card in your Binance Wallet:
Find the <Buy> button on the home page, select BNB and enter the amount you want to buy. Follow the payment instructions to pay successfully. After that, you will get your BNB in your Binance wallet automatically.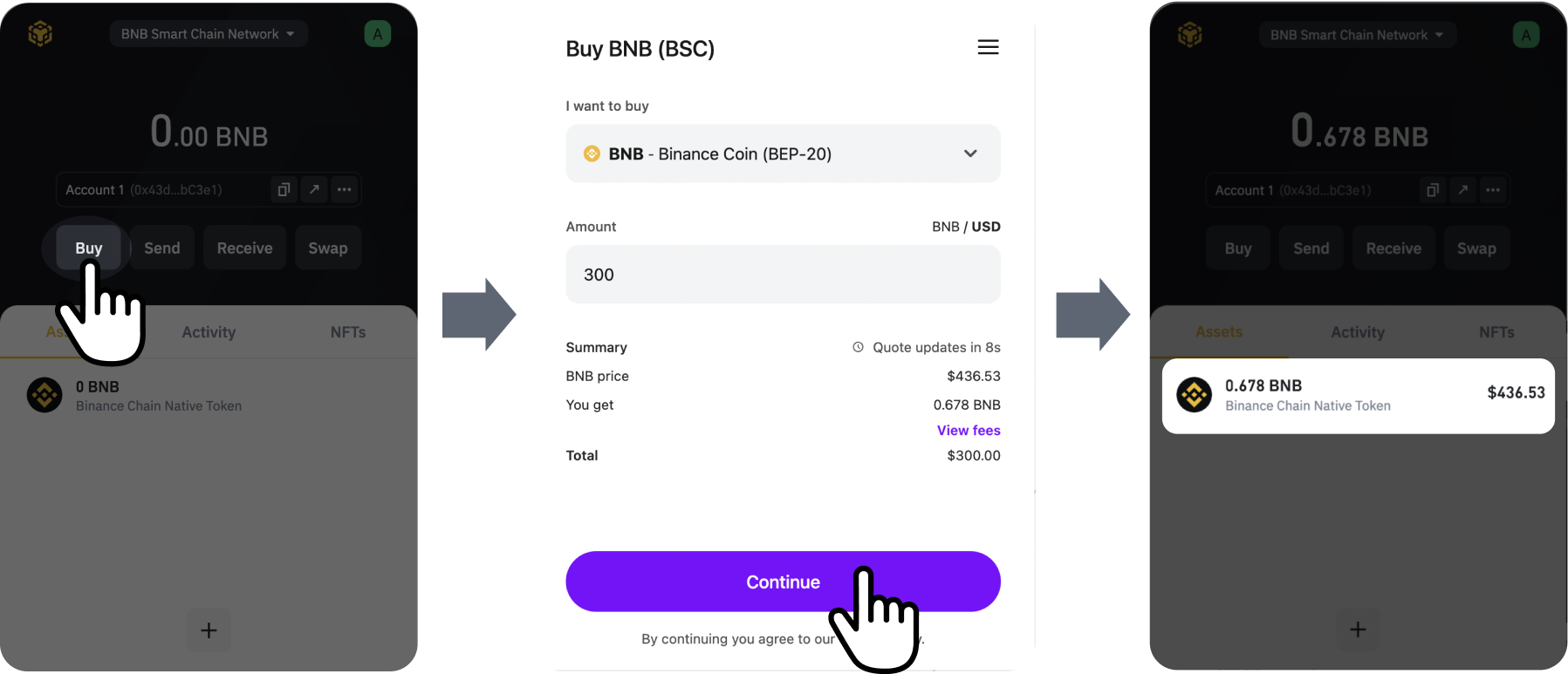 Of course, if you have a Binance exchange account, you can also choose to withdraw tokens from it to your Binance Wallet. Bear in mind you need an account to do so.
Find the dApps
You will find more trustworthy and fun applications on BNB Chain's official dApp Store "dApp Finder". There is a "Featured" segment where you can find the top dApps in different categories. These dApps are trusted by most users and can offer you a better user experience. Meanwhile, you can also find the most popular dApps in the "Trending" segment.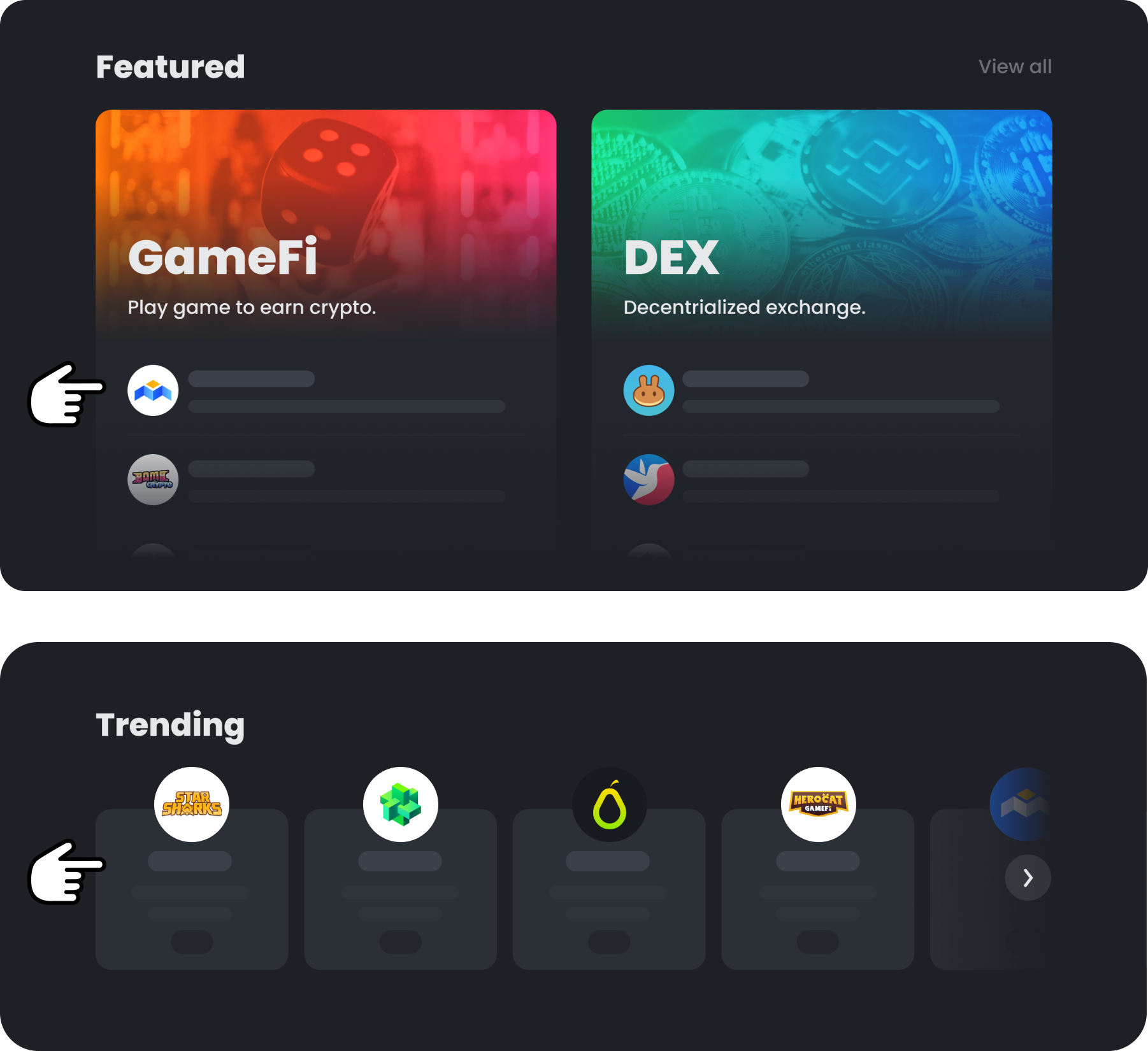 Connect dApp
On the PancakeSwap homepage, click on "Connect Wallet", select the wallet you previously installed and confirm.
Tada! You can start your journey on PancakeSwap now. (👉 A Guide to PancakeSwap)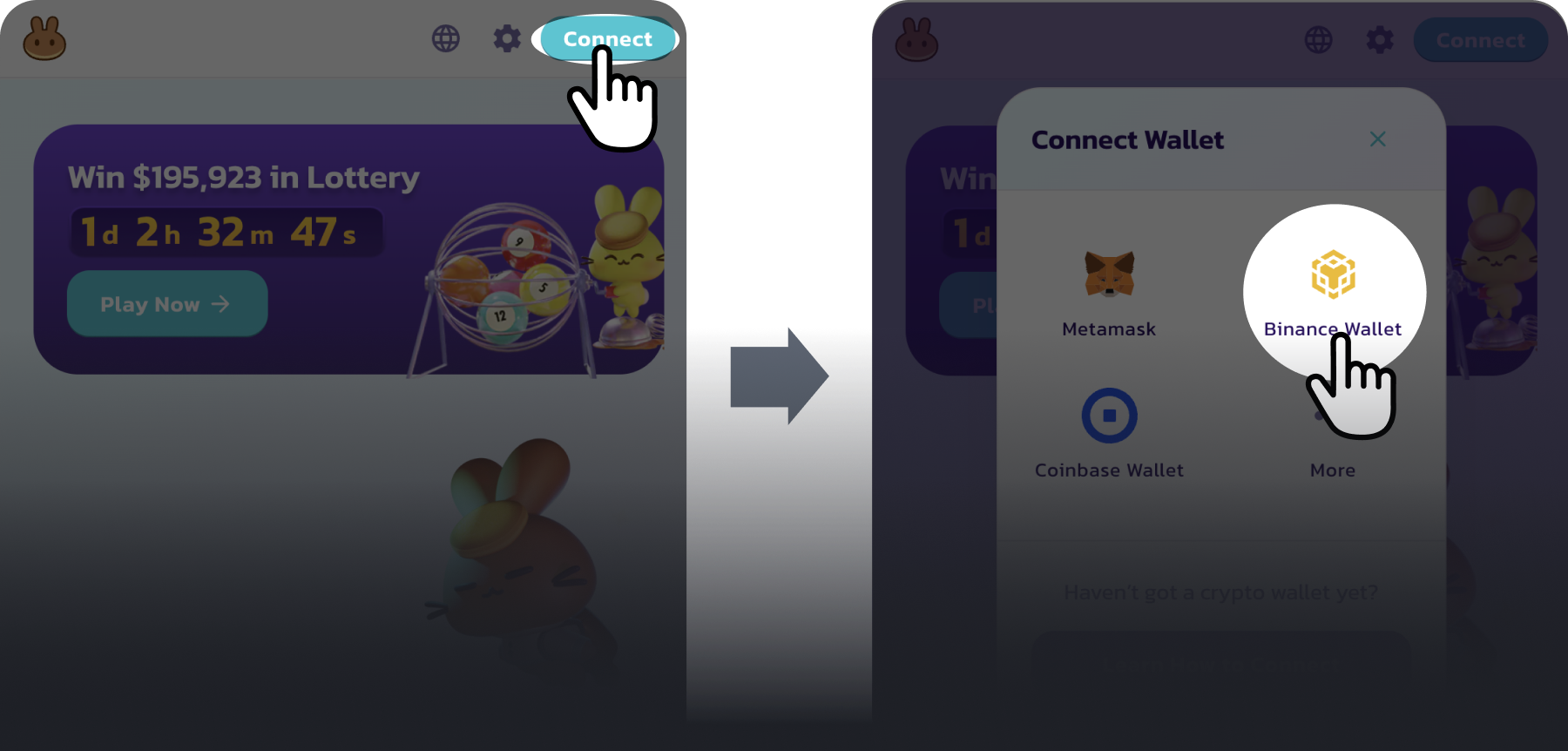 Want to learn more about blockchain? Welcome to Join Binance academy!